Events
Key challenges and innovations at the heart of water governance: A view from the perspective of the SDGs
June 15, 2023,
11.30 - 13.00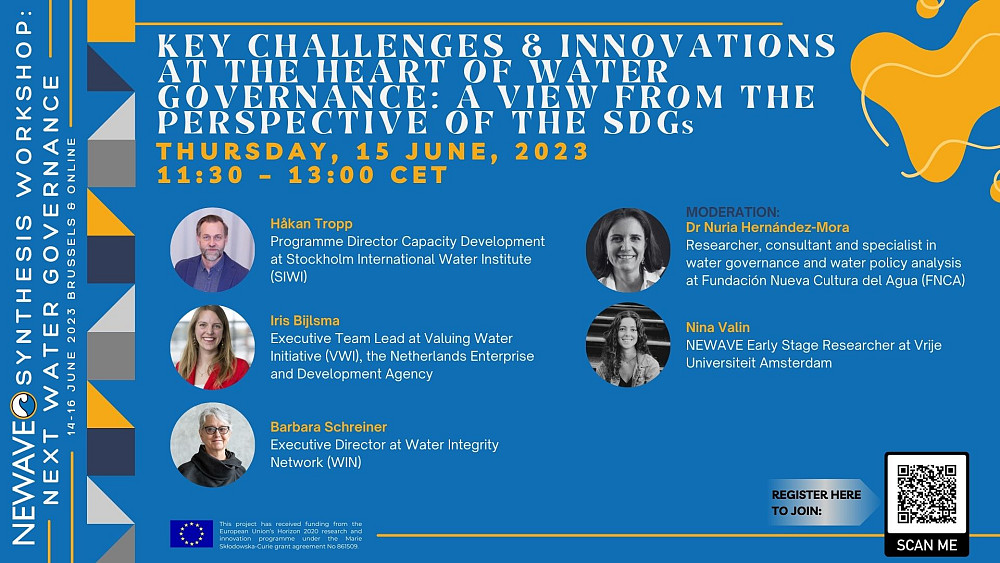 This moderated panel seeks to explore future current and water governance challenges from the perspective of the SDGs and from the invited panelists' extensive experience on this topic.
The session will open with a video message by Pedro Arrojo, UN special rapporteur for the Human right to water and sanitation, and will follow with a roundtable discussion with the panelists on selected key questions.
The panel is composed by:
- Håkan Tropp, Stockholm International Water Institute
- Iris Bijlsma, Valuing Water Initiative (VWI), the Netherlands Enterprise and Development Agency
- Barbara Schreiner, Water Integrity Network
The session is moderated by Dr. Nuria Hernández-Mora and Ms Nina Valin.
This event is part of the upcoming NEWAVE Synthesis Workshop: Next Water Governance.
Please register to the online webinar here