Events
NEWAVE Distinguished Lecture: Silvio Funtowicz "Why science doesn't speak with one voice"
May 10, 2022,
15.00 - 16.00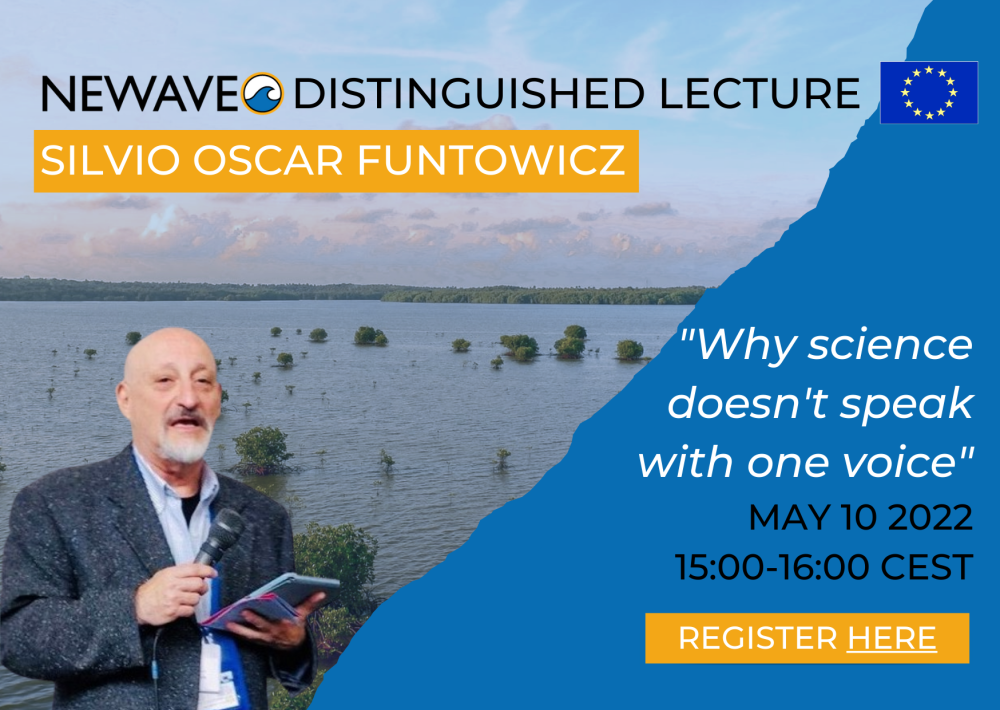 We are pleased to announce NEWAVE's second distinguished lecture "Why science doesn't speak with one voice" featuring philosopher of science Silvio Funtowicz. The online seminar will take place on May 10, 2022 from 15:00 to 16:00 CET, including a Q&A with the audience. Registration is free and open for all.
The webinar will explore the concept of Post-Normal Science (PNS), which emerged as a problem-solving strategy that is appropriate when facts are uncertain, values are in conflict, stakes high and decisions urgent. Silvio Funtowicz will discuss why the use of PNS is necessary and will argue for a broader concept of useful knowledge in the context of governance.
Silvio Funtowicz began his career teaching mathematics, logic, and research methodology in his native Buenos Aires, Argentina. During the 1980s, he was a Research Fellow at the University of Leeds, England. Until his retirement in 2011, he was a scientific officer at the Joint Research Centre of the European Commission (EC-JRC). From 2012 until 2021, he was a Professor at the Centre for the Study of the Sciences and the Humanities (SVT) at the University of Bergen, Norway, where he is now a guest researcher. He is a philosopher of science active in the field of science and technology studies.
Register to the lecture here. Registration is free and open to all.
Want to know more about Post-Normal Science? Have a look at the list of resources below: