Events
UN Water Action Agenda: Challenges, opportunities, and reflections
Brussels and online webinar,
June 16, 2023,
16.00 - 17.30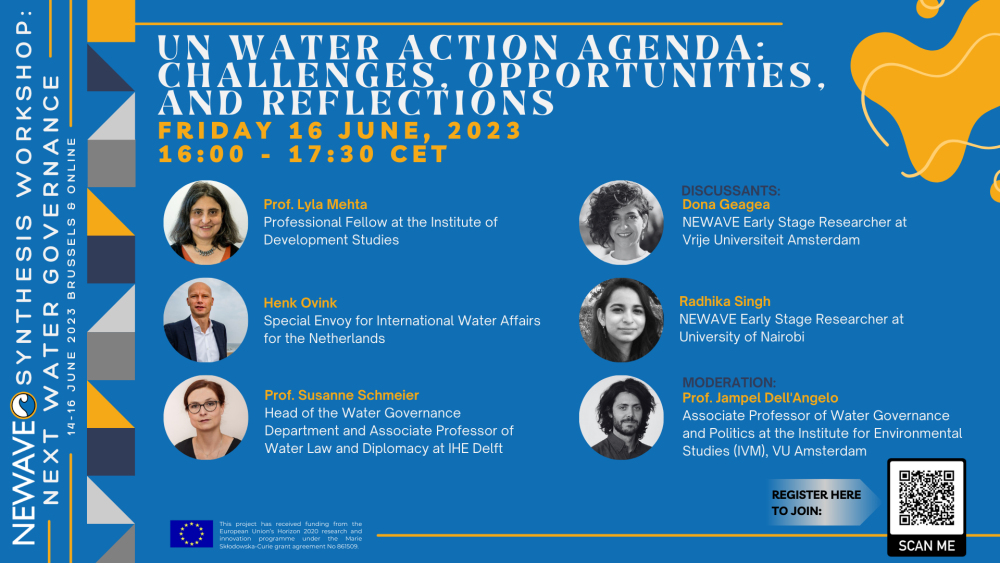 Join Prof. Lyla Mehta, Professional Fellow at the Institute of Development Studies, Henk Ovink, Special Envoy for International Water Affairs for the Netherlands, and Prof. Susanne Schmeier, Head of the Water Governance Department and Associate Professor of Water Law and Diplomacy at IHE Delft, as they discuss consensus and controversy in the latest UN Water Action Agenda.
This event is part of the upcoming NEWAVE Synthesis Workshop: Next Water Governance.
This event will be held online and in Brussels at WOMADE, 30 boulevard Adolphe Max.
Please register to the event (online & in person) via this link.